---
Safeguarding Virtual Classroom Kids from Sexual Exploitation: Tips for Teachers
March 30, 2020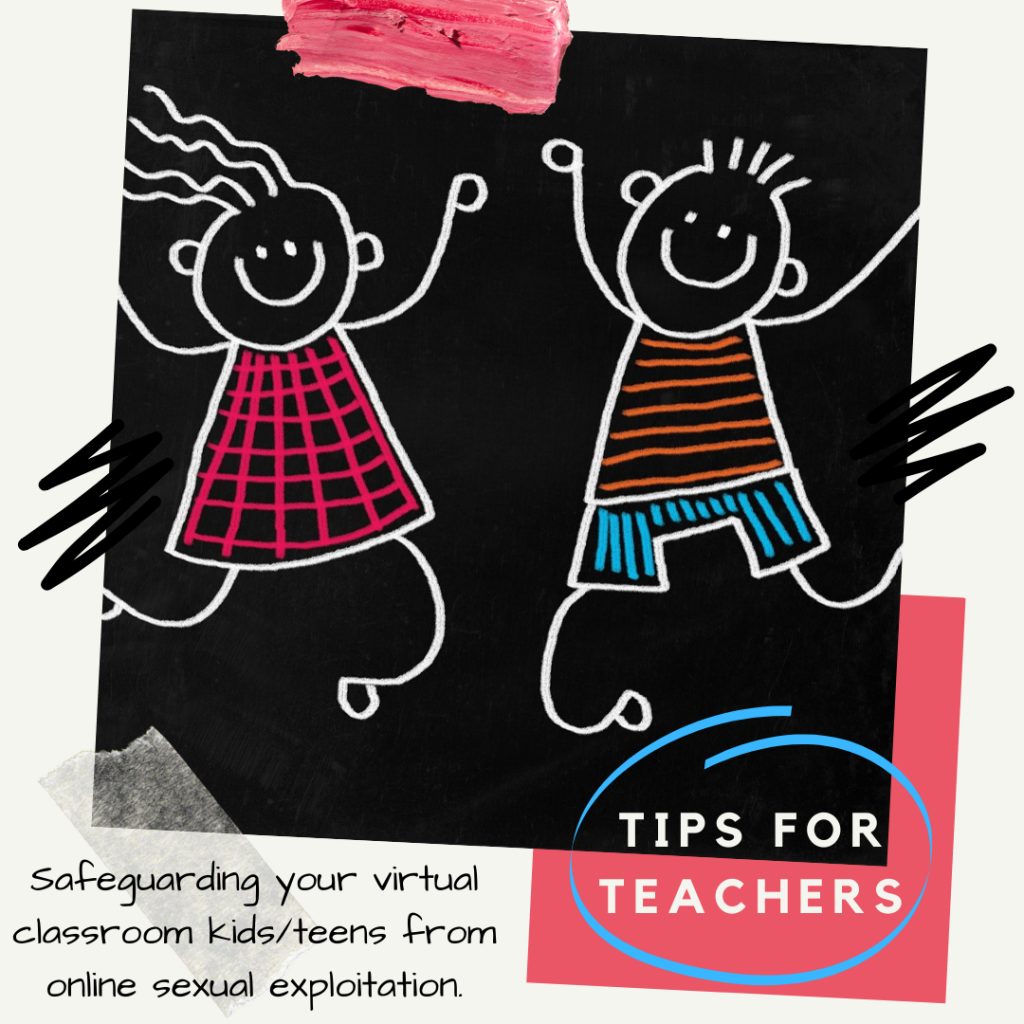 As children are relocated from classrooms to homes across the U.S., many organizations are discussing the stark reality that online predators are taking note (NCOSE endsexualexploitation.org). It is overwhelming to consider the present danger to children and youth in our nation, state, and our hometowns. The good news is that teachers are on the frontlines of protecting their students even through virtual classrooms!
If you are a teacher, you are likely preparing digital materials to stay connected with your students and you may have concerns for their wellbeing while away from school. Thank you for being who you are to your classroom kids/teens. Your trusting relationship with children could be the relationship that gets them through a difficult time; and this may be that time. You are in a privileged position for influence as you encourage them and reinforce positive behaviors while they are at home – including protection against online predators and sexual exploitation.

Both girls and boys (young ladies and young men) are at risk for exploitation and as they utilize digital devices with more time in hand, there will be an uptick in online solicitation (NCOSE). Girls are most at risk for grooming and sextortion. Grooming occurs when a predator or trafficker coerces victims into an exploitative situation through flattery, manipulation, and/or lies. Sextortion occurs when a predator obtains pictures of a minor and holds those pictures for ransom and threatens to expose them (Thorn.org). The victim is then forced to either send more pictures or commit sex acts. Half of all sextortion takes place on social media outlets (Thorn).
Boys are most at risk for being exploited by exposure to pornographic material. Children are exposed to online images of sex acts (pornography) at an alarming rate, whether intentional, unintentional, or peer shared. We also know these exposures are happening at an early age – some research shows an average age of 11 for first exposure (endsexualeploitation.org). The evidence is undeniable that internet images of porn are destructive and addictive for any gender or age. Girls, boys, and teens are all at risk for exploitation, sextortion, and pornographic exposure!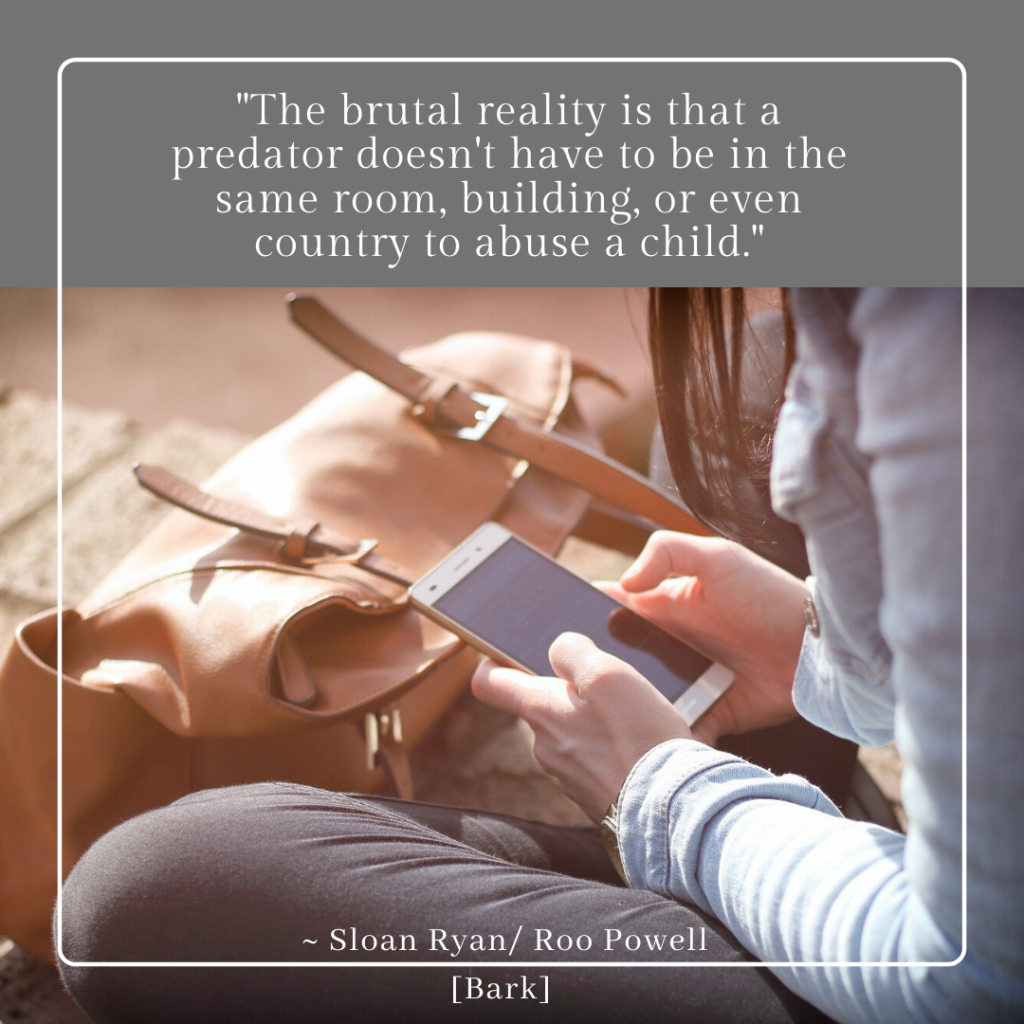 Bottom line – these interactions are a major threat to the innocence and wellbeing of precious lives. Thankfully, you can protect your students by reminding them of online safety. Below are some tips as you remain one of the most influential adults in their lives.
Encourage your classroom kids and teens to:
Only research online or view material that they would feel comfortable viewing, with you (their teacher) sitting beside them.
Avoid interacting with any new "friends" online. A friend is not an online profile picture of someone they don't know well. Predators often manipulate children and teens with lies and flattery.
Not send pictures of themselves to others – even to friends. These pictures can be used against them in threats and entrapment. If they already have, encourage them to tell a trusted adult. It's important they know they will not be judged or punished.
Never attempt meeting anyone they are connected with online.
Avoid conversations on social media, texting, video apps, or online gaming systems with anyone they don't personally know. "Personal" means a person they have had multiple face-face interactions with and has proven to be trustworthy.
Trust their gut. When something doesn't feel right, it isn't. Be courageous and leave or exit any interaction or material that instigates a gut reaction.
Always remember their immense value, worth, and promising futures and that you are always there for them.
Thank you for the commitment you show daily to your classroom kids/teens and for your presence during virtual learning. The Life 107 team supports you in this time of transition. If we can be of assistance, please email director@life107.org or visit us online at Life107.org.

Demetria Gilliam-Williams, MACM
Executive Director, Life 107
& The Life 107 Team
---
Sex Trafficking's Response to COVID-19
March, 19, 2020
The trade of humans for sex has temporarily slowed as society hibernates under pressure of the recent pandemic, however the pain, destruction, and alienation of victims is still very much a reality.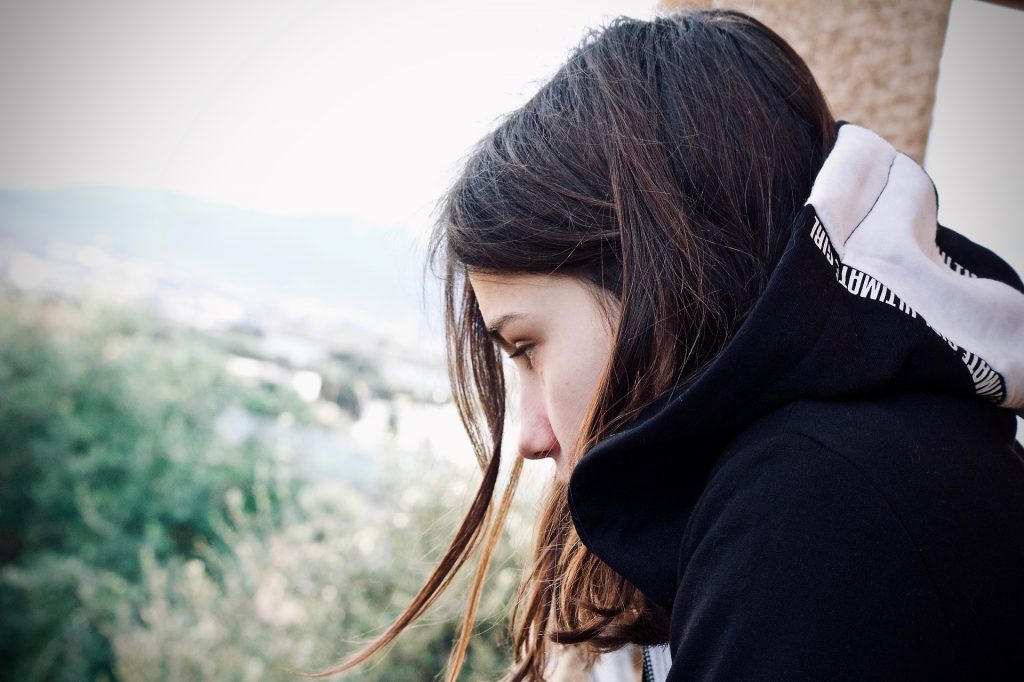 ---
In the past couple days concerns about society's shutdown have provoked thought about this unprecedented response to disease and how it will affect the commercial sex trade – an industry with billions of dollars at stake. We would be amiss to assume the safety and wellbeing of victims, simply because they aren't actively being sold to buyers at this brief point in time. So what happens now that the second most profitable illegal industry, is seemingly placed on hold?
It is said that victims of trafficking are sold (raped) on average 10 times a night (icmec.org). Sold to buyers acting upon the conditioning of their desires, often driven by pornography, to purchase these girls/boys and commit violent and dehumanizing acts of rape. But now, with the US on pause from going much of anywhere (especially to hotels and large gatherings) what is happening to these precious girls/boys who have been stripped of their humanity and turned into objects for sale?
When we think about the industry and its victims, we must recognize the mechanics of the illegal business. The system of trafficking is threaded with deceit, deception, danger, control, and suppression. The entire network and capacity of a pimp to sale their commodity is literally held together and dependent on a pimp's skill and craft at keeping a victim so unattached from their own self-identity, that she/he adopts the pimp's reality as her own (inferred, The White Umbrella). This business is knit by men and women who are willing to strip other humans of their freedom and identity to sale them for personal profit.
Most often, in US domestic minor sex trafficking, a pimp retains all (ALL) profits made by their victims. If the victims don't return "home" with their quota – the set amount of income required per night – a pimp uses anything necessary to make sure she/he knows this is not tolerated. Beatings, rape, starvation, withholding of contraception for their next night out, or sending them back out to be sold again, will be induced until the victim HAS made the pimp's quota. We are forced then, to recognize two realities:
A pimp is the only benefactor of the income brought by the rape of a victim.
A victim is the one who suffers most when profit from her/his quota isn't made.
Reasoning would conclude that although trading humans for income has temporarily slowed, victims will still surely suffer. As objects, victims have made revenue an easy asset for a pimp; one which purchases his cars, his rent, and his necessities. If she isn't being sold, there will be no income. What now for a victim whose pimp has no substance in which she was unrightfully held responsible for? She/he will bear the response of an angry, desperate, and deceitful master who will no less, place her needs at the bottom of the barrel.
If anyone eats, it won't be her.
If anyone bathes, it won't be her.
If anyone has basic needs met, it won't be her.
And when anyone gets angry or loses control, she will take the blow.
As if not being cared for or fed isn't enough, keeping a victim suppressed and seasoned to handle the industry's hazards of continual violence and rape, will still be a pimp's main objective. For a victim will not be allowed any sense of power or identity, which would risk a pimp losing his main source of income. And their commodity cannot be tendered or lightened to the heaviness of continual rape. Therefore, a pimp will do anything it takes to make sure she doesn't forget what it means to be violated. Anything it takes to remind her she is dispensable, of no worth, and that she has no place to go. And we can bet that has become her truth. She is stuck in a place called "home," with a man/woman who inflicts intense pain harm in order to keep her conditioned for the industry while it waits for her return.
Stuck with no other place to go, not even to an outcall where a john (buyer) will rape her for money, but at least pay her at the end of his abuse. As a survivor has once stated, she often would rather be pimped out to johns at night than go home to her pimp (Rebecca Bender). This is the reality for victims; those stuck in a dark place, while the world stands still for COVID-19.
But there is hope. We can actually do something as we are redirected from our daily routines and have a bit more time to offer.
If you see a young lady/boy on the street or someone who seems to be suffering, buy them a meal or purchase their items while in line at a store! Help others in any way which you feel safe.
Pray for victims/survivors as they hope daily for the next day to be better: PROTECTION, SAFETY, CLARITY, NOURISHMENT, HOPE.
Pray for pimps and johns. That is hard to perceive, but if we pray for the heart change of the heart of the industry, we might get somewhere.
Post the National Human Trafficking Hotline on all your social media accounts. Most trafficking victims are allowed to use social media outlets. You are welcome to use the image below for social media posts.
Thank you for taking the time to read these extremely difficult words. Words that are hard to absorb, but once heard, can illuminate a light in us to shine for those in darkness.
There is hope.
It's you.
In grace,
Demetria Gilliam-Williams, MACM
Executive Director, Life 107