The work of Life 107's Board of Directors is to serve in our fullest capacity
to end sexual exploitation, within God's purpose, and for His ultimate glory

Demetria
MACM, Executive Director
Demetria has worked against sexual exploitation since 2019 and believes in the power of grace and compassion in healing the mind, body, and spirit of trafficking survivors. She has a BS in Public Health from the University of North Carolina at Greensboro and a MA in Christian Ministry from Liberty University. She has worked in the public health areas of sexuality education, HIV/STI prevention, and outreach before founding Blooming by Grace Ministries in 2017. She has experienced international mission efforts in Haiti and Guatemala. Demetria has a passion for those affected by the sex trade industry, and believes that grace really is what it's all about.

Brendon
MPH, CEO of LOHI
Brendon Journey is the current CEO of Legacy of Hope International, dedicated to "the belief that all people are created to love, serve, and bring hope to one another in Christ Jesus." She is honored to be considered a part of the Life 107 Board of Directors. Brendon's heart's desire is for all to know there is hope from depression, oppression, and abuse. She developed one of the first kid-friendly notebook curriculum's to prevent human trafficking in Cambodia. The curriculum continues to grow and expand as fellow workers share their wisdom and update as needed. Bren's passion is providing public health initiatives and prevention strategies. She enjoys most of all, seeing peace and hope from our Saviour take root in anyone's life. Brendon holds a Masters Degree in Public Health from American Public University and a Bachelor of Science from Southeastern University.

David
Pastor of Kingdom Asheville
David Gate and his wife Emilie lead Kingdom Asheville – a community of house churches – since 2016. They are originally from London, UK and arrived in Asheville via Belfast, NI and Jacksonville FL. David and Emilie share an immense passion for the marginalized and have worked extensively with trafficking victims and those experiencing homelessness. David is also a song-writer and studied at London School Theology. Together they have four sons and numerous animals on their homestead.

Laura-Beth
Director of the Reshma Project
Laura-Beth is originally from the UK and has lived in the US for eleven years. She currently works with YWAM (Youth With A Mission) of Asheville and has gained insight through the Discipleship Training School, Leadership training course, and a module of the School of Biblical Studies. She has discipled multiple young women and men through YWAM and has led outreaches to nations including Thailand and India. Laura-Beth's heart to help those in vulnerable situations began growing during her mission moments in the red light districts of Mumbai and Amsterdam. Laura-Beth is the Director and one of the Founders of The Reshma Project, which seeks to expose the darkness of sex trafficking, empower women to escape bondage, and to enrich her life with dignity.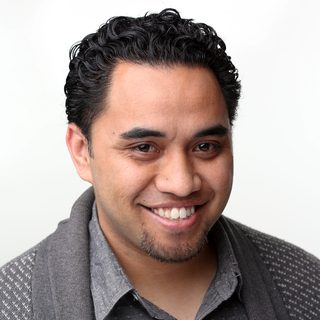 Mike-LCMHC
Board Member
Mike is a Licensed Clinical Mental Health Counselor, with extensive experience in child, youth, and family therapy. He has worked in human services, providing counseling since 2013 and currently provides counseling and support to Henderson County First Responders. Mike's background in law enforcement paired with his education and experience in clinical psychology has uniquely equipped him to facilitate healing for individuals with extensive trauma. His heart to help others navigate life and discover their self-worth is evident in his dedication to provide services to individuals and his community.