Life 107 is now a SOAP Chapter with Theresa Flores and the SOAP Project. If you would like to find out how your group of friends, family, or worship center can become involved in wrapping and delivering soaps to local hotels, email director@life107.org. These soaps of hope are wrapped with the Human Trafficking Hotline Number and can become a lifeline for those in sexually exploitative situations.
---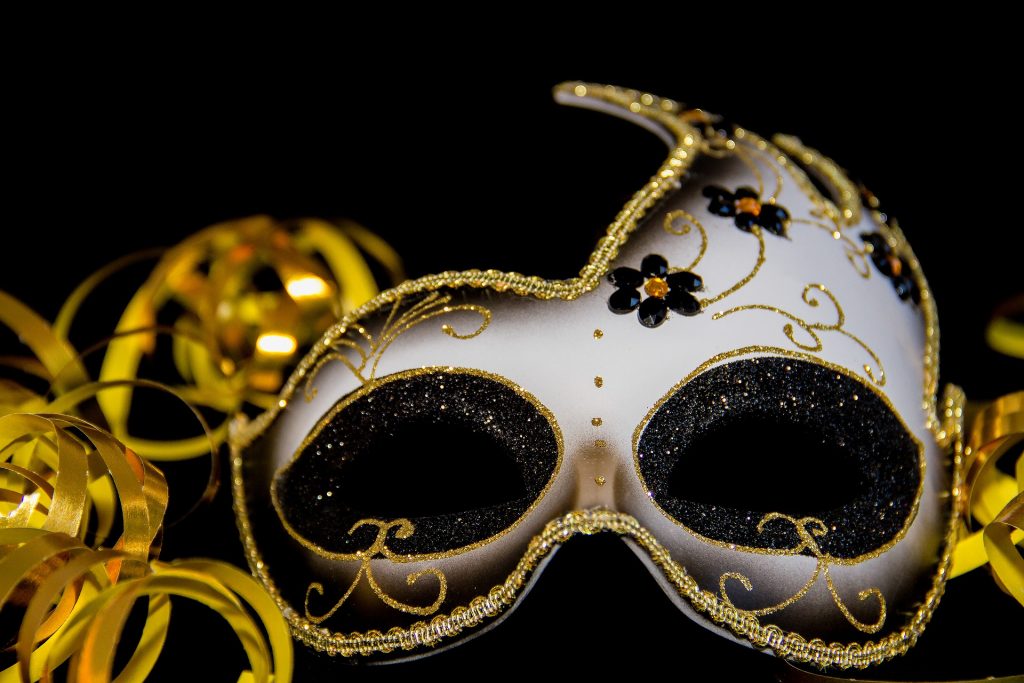 The Gatsby Gala and Fundraiser is being planned for Spring of 2020!
As a non-profit organization we rely on donations and fundraisers to support our efforts against trafficking.
We are CURRENTLY SEEKING SPONSORS for our Gatsby Gala!
The Gatsby Gala is our largest fundraiser of 2020 and you can come alongside as we raise funds for Life 107. This event will be an amazing time for a wonderful dinner catered by "Celine and Company" and to bid on our many auction items.
We are looking for sponsors for this event and sponsors for tables. Those who help to fund the Gala will have their business name displayed at the Gala and on our website. Those who sponsor a table can attend for free and invite 8 friends. Any auction donation is also appreciated.
If you are able to come alongside Life 107 to support or attend the Gatsby Gala, please contact the Director at director@life107.org.
Thank you for considering supporting the efforts of Life 107. You are giving us the capacity to bring hope, healing, and help to those being sexually exploited.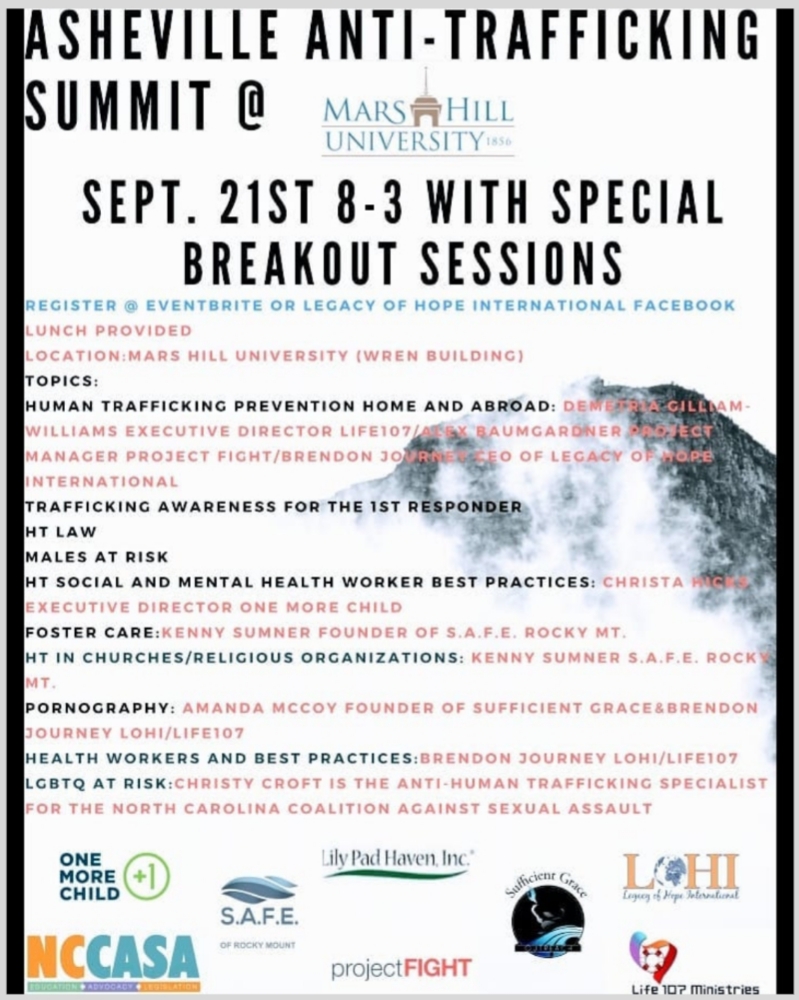 ---
Life107 partnered with LOHI and Mars Hill College to bring the Asheville Anti-Trafficking Summit of 2019. In accordance with the National Day of Prayer, this Summit provided education and awareness to many types of community agencies and all individuals.
Check out the story on WLOS News 13
https://wlos.com/news/local/at-wnc-summit-experts-say-mountains-are-prime-spot-for-human-trafficking