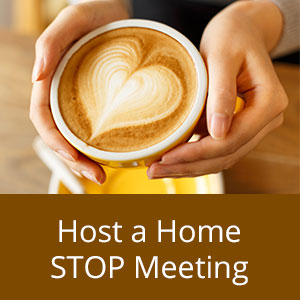 Do you have the gift of hospitality?  Invite your church women's group to gather and hear a Life 107 Ministries' speaker and learn about sex trafficking in America and what you can do in the fight against sex trafficking.
Optional sale of Noir 100% natural soap and lotions at your meeting can benefit Life 107 Ministries.
What to Do:
Sign up as a HOME STOP volunteer with Life 107 Ministries below.
Coordinate a date and time with Life 107 Ministries to hold your HOME STOP meeting – plan at least five weeks ahead.
Four weeks before the date of your event, invite your friends by printing and mailing invitations to your friends.
Two weeks before your HOME STOP event, secure your RSVPs. Contact your assigned Life 107 volunteer to notify her of the number of attendees.
One week before your HOME STOP event, send out an email reminder.
The day of your gathering, welcome your friends into your home and know you have made a difference!
The week after your event, send a thank you email to your guests.
[gravityform id="3″ title="true" description="true"]